Running Time:
1 hour, 57 minutes
Rating: R Restricted. Under 17 Requires Accompanying Adult.

Rating Explanation:
for strong bloody violence and language.
Additional Info:
DVD Features: Additional/alternate scenes.

CAST:
Mel Gibson ... Craven
Ray Winstone ... Jedburgh
Danny Huston ... Jack Bennett
Shawn Roberts ... Burnham
David Aaron Baker ... Millroy
Jay O. Sanders ... Whitehouse
Denis O'Hare ... Moore
Damian Young ... Senator Pine
Bojana Novakovic ... Emma Craven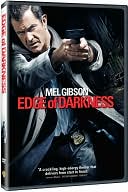 I
n this updating of a six-hour British miniseries, Mel Gibson ("Lethal
Weapon"), plays Thomas Craven, a widowed detective who is waiting for daughter Emma (Bojana Novakovic "Drag Me to Hell") to return home to Boston for a visit. When she arrives she appears to be ill, coughing up blood. But when he tries to rush her to the emergency room, they're confronted at their front door by a masked gunman who yells out Craven's name and fires a single shot, killing his daughter.

At first it Craven believes that he was the intended victim and his daughter an accidental casualty, but he soon decides that the gunman wasn't shooting at him, and goes on a mission to discover the truth. This brings him in contact with a bunch of sinister characters including Jack Bennett (Danny Huston "The Constant Gardener"), Emma's boss; her boyfriend David Burnham (Shawn Roberts "X-Men"); a snooty senator (Damian Young "Unbreakable"); and his smarmy advisor (Denis O'Hare "Milk"); lots of cops including
Whitehouse (
Jay O. Sanders "Revolutionary Road") Craven's buddy; and Jedburgh (Ray Winstone), a smooth-talking British fixer who's constantly causing problems and making people disappear. And then there's Emma's ghost, who periodically pops up in scenes with her father.

Despite all these characters and an equal number of plot twists, the attempts of director Martin Campbell ("Casino Royale") to misdirect us doesn't work. Once you witness Emma's sickness and her ID card which identifies her as a nuclear engineer, it's pretty clear what's going on, right at the beginning. But the worst part of the film is the burning question: Why would anybody shoot down somebody they've already poisoned? And the only answer seems to be: Because there would be no movie if they didn't.

Still, Mel Gibson does what he can to keep
Edge of Darkness
moving along, despite its many flaws and Ray Winstone makes the smoothly diabolical Jedburgh properly menacing, even if he remains an obscure character. The locations are visually interesting and the cinematography and editing are competent, and there's an unobtrusive score by Howard Shore, but you'll spend most of the film's running time figuring out a plot that turns out to be disappointingly stupid.